Financing for up to 24 Months!
Extended Payment Plans: 24, 36, or 48-months
Low Monthly Payments
With our financing plans, you  pay no up-front costs, no pre-payment penalties, and no fees.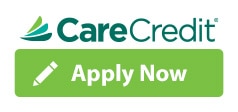 Click Here to apply for Alpheaon
Other Options
Flexible Spending
Flexible spending accounts are offered by many employers to help with medical expenses. Flexible spending accounts utilize pre-tax dollars to pay for medical procedures and can be used for LASIK, saving you up to 50%. To find out if your company offers flex spending, you will need to check with your employer.
Credit Cards
We accept most major credit cards, call us for details.